Taking Care Of Us Is Clearly Their #1 Priority!

We hired CST Group because we needed someone we could trust to completely take over our IT – and the folks at CST Group have been exactly what we were looking for and more. They take complete ownership of our computer network and treat us like family. I know that protecting us and taking care of our systems is their #1 priority. They explain what they are going to do and then follow through. The clarity, transparency and training they provide us is so important to us. I have no hesitation in recommending them to anyone.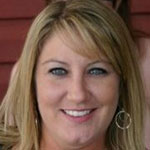 Jeanine Caron
VP of Finance
MX Fuels, Massena, NY
We Always Feel Like A Priority!

Knowing that we are equipped with the best hardware and software for our needs is comforting.  Their backup services provide us with peace of mind so we can now sleep at night knowing that if there is a critical breakdown, CST is there to quickly handle it all.  We always feel like a priority with their personal service.  They are hands-on, have a super quick turn-around and return phone calls. They are everything you could want in an IT Firm.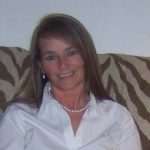 Debby Gagnier
Law Office
Kirk Gagnier, Tupper Lake, NY
CST Has My Back!

Not being tech savvy, it's comforting to know that CST "has my back" when it comes to managing data and backup services.  I know I can call and rely on CST for whatever I need in the IT field.
Pat Lyng
Director
Malone Housing Authority, Malone, NY
Their Quick Response Is A Game Changer!

Knowing I can call CST & immediately get the assistance I need with their managed services platform is a game changer.  We no longer wait for an onsite service call, be put into a que or placed on hold.   We have had to restore our Oil Program twice this year, and I have always had the support to get back up and running almost immediately.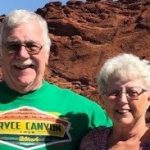 Barry and Shelia Collins
Barry Collins Oil, North Bangor, NY
CST Provides Incredible Service, Reliability And They Are Trustworthy….All A Must For My Business!

CST totally understands the importance of my technology operating as it should.  They take care of my issues when they arise and with excellent service.  Their backup service gives us the comfort of knowing our data is safe and monitored.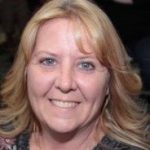 Brenda Spaulding
Bills General Repair, North Bangor, NY
The DTMv.1 Documentation Is AMAZING!

The level of documentation is incredible and when it comes to our IT, we need to have that documented and in our possession.  They provide us with the brains of our technology system allowing us to know exactly what we have and the how, what and where! Their organizational skills are incredible and their ability to layout a BEAUTIFUL and FUNCTIONAL network is amazing.   They basically give us all the tools to fire them which is highly unusual in the IT industry.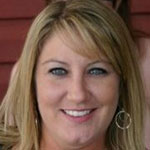 Jeanine Caron
VP of Finance
MX Fuels, Massena, NY
Top Notch Service Protecting My Technology!

CST has always provided top notch service to us. Their security ensures we never get viruses! They are always available to answer questions and provide an incredibly high level of service.
Mike Roy Sr
The Kitchen, Bath and Countertop Center, Malone, NY
Experience And Knowledge From Professionals Who Are Guiding Us Through Our Growth!

Since CST has been our IT provider it is great to have the experience and knowledge from professionals who are guiding us through our growth. They are able to tell us the right systems and hardware needed to be in compliance with regulations.  We are able to speak with someone the same day and our issues are immediately addressed.

Lee Rivers
Community Connections of Franklin County, Malone, NY
Having A "Go-To" IT Services Provider Is Key!

Your Remote Management Services allows you to quickly solve problems.  CST is our "Go-To" IT Services Provider and there is always someone available to help when I need it.  I know that since we added the managed service and security package to our technology, it is keeping us from having problems.
Richard Onufer
Supervisor
Town of Constable, Constable, NY
Providing Us With Peace Of Mind Lets Us Focus On Our Business!

The single largest benefit of hiring CST Group is the Peace of Mind they provide which is not something we have had with other IT firms.  We are happy and comfortable because we know our systems are being taken care of by people who care and are knowledgeable in their field!  They may not always have an immediate answer, but they always get it to us which is refreshing from other IT firms who "pretend" to know.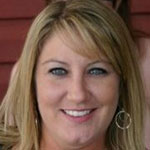 Jeanine Caron
VP of Finance
MX Fuels, Massena, NY
They Give Me The Help I Need When I Need It!

Being able to either e-mail or call CST and get a quick, correct answer to any problem or issue we might be having is an incredible advantage.  The person that answers my e-mail or says "hello" is usually the one I need to speak with.  There's no going through several layers of "tech support" or pressing "1" or "2" to get the right office or person.  CST is straightforward getting me the help I need, when I need it. Their service is wonderful, prices are reasonable, and follow-up is great.
Pat Lyng
Director
Malone Housing Authority, Malone, NY
It's Not Just A Backup Service!

With CST managing our backup, they have explained how our information is stored, where it is stored and how they can help us retrieve this information should we have issues. I love knowing that they monitor it every day and I don't have to worry about whether it is happening or not.

Lee Rivers
Community Connections of Franklin County, Malone, NY
When It Comes To Any And All Technical Issues, CST Group Handles It All.

I want to concentrate on legal work for my clients and do not want to worry about all the technical details of our computers and cybersecurity matters.  CST offers a complete service taking care of all my IT including the Cyber Security regulations.
Richard H. Edwards
Esq.
Malone, NY
Efficient, Responsible And Honest…..An IT Company I Can Count On!

Knowing that our technology and staff are protected, and the security of our entire organization is monitored allows me to focus on what is important to the Town of Malone.  Whether for backup, quick response, their efficient handling of all our issues, CST is at the height of any scale provided.

Andrea Stewart
Supervisor
Town of Malone, Malone, NY
Being Able To Get Help Or Ask Questions Is Important!

Having an IT company that is available when we need them is key to our success.  The CST staff is knowledgeable, and their level of service is impeccable.  Since we have implemented their managed services and security package our computers have been running flawlessly.  Knowing that our technology is protected puts my mind at ease allowing me to focus on my business.
Jerry Jones
Owner
International Border Company (IBC), Inc., Malone, NY
Quick Response Is Key

Your professionalism, timeliness, conscientiousness, and perseverance for making the transition as smooth as possible is greatly appreciated. As you know, every network has its challenges, but what sets your company apart from others is your willingness to learn each customers system including not only the software but the hardware as well.  We will continue to use your company in the future if any issues arise.  We know you will respond to our needs as quickly as possible.  Keep up the great work!  It's nice to see a small local company grow while continuing to meet the needs of its customers.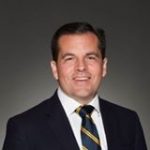 Derek Sprague
Past PGA Professional
Malone Golf Club, Past President PGA