Taking Care Of Us Is Clearly Their #1 Priority!

We hired CST Group because we needed someone we could trust to completely take over our IT – and the folks at CST Group have been exactly what we were looking for and more. They take complete ownership of our computer network and treat us like family. I know that protecting us and taking care of our systems is their #1 priority. They explain what they are going to do and then follow through. The clarity, transparency and training they provide us is so important to us. I have no hesitation in recommending them to anyone.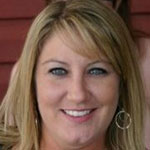 Jeanine Caron
VP of Finance
MX Fuels, Massena, NY
We Always Feel Like A Priority!

Knowing that we are equipped with the best hardware and software for our needs is comforting.  Their backup services provide us with peace of mind so we can now sleep at night knowing that if there is a critical breakdown, CST is there to quickly handle it all.  We always feel like a priority with their personal service.  They are hands-on, have a super quick turn-around and return phone calls. They are everything you could want in an IT Firm.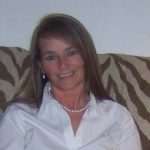 Debby Gagnier
Law Office
Kirk Gagnier, Tupper Lake, NY
CST Has My Back!

Not being tech savvy, it's comforting to know that CST "has my back" when it comes to managing data and backup services.  I know I can call and rely on CST for whatever I need in the IT field.
Pat Lyng
Director
Malone Housing Authority, Malone, NY
CST Provides Incredible Service, Reliability And They Are Trustworthy….All A Must For My Business!

CST totally understands the importance of my technology operating as it should.  They take care of my issues when they arise and with excellent service.  Their backup service gives us the comfort of knowing our data is safe and monitored.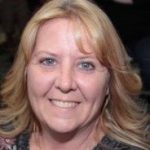 Brenda Spaulding
Bills General Repair, North Bangor, NY
Experience And Knowledge From Professionals Who Are Guiding Us Through Our Growth!

Since CST has been our IT provider it is great to have the experience and knowledge from professionals who are guiding us through our growth. They are able to tell us the right systems and hardware needed to be in compliance with regulations.  We are able to speak with someone the same day and our issues are immediately addressed.

Lee Rivers
Community Connections of Franklin County, Malone, NY
Having A "Go-To" IT Services Provider Is Key!

Your Remote Management Services allows you to quickly solve problems.  CST is our "Go-To" IT Services Provider and there is always someone available to help when I need it.  I know that since we added the managed service and security package to our technology, it is keeping us from having problems.
Richard Onufer
Supervisor
Town of Constable, Constable, NY
When It Comes To Any And All Technical Issues, CST Group Handles It All.

I want to concentrate on legal work for my clients and do not want to worry about all the technical details of our computers and cybersecurity matters.  CST offers a complete service taking care of all my IT including the Cyber Security regulations.
Richard H. Edwards
Esq.
Malone, NY
Efficient, Responsible And Honest…..An IT Company I Can Count On!

Knowing that our technology and staff are protected, and the security of our entire organization is monitored allows me to focus on what is important to the Town of Malone.  Whether for backup, quick response, their efficient handling of all our issues, CST is at the height of any scale provided.

Andrea Stewart
Supervisor
Town of Malone, Malone, NY
Quick Response Is Key

Your professionalism, timeliness, conscientiousness, and perseverance for making the transition as smooth as possible is greatly appreciated. As you know, every network has its challenges, but what sets your company apart from others is your willingness to learn each customers system including not only the software but the hardware as well.  We will continue to use your company in the future if any issues arise.  We know you will respond to our needs as quickly as possible.  Keep up the great work!  It's nice to see a small local company grow while continuing to meet the needs of its customers.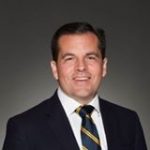 Derek Sprague
Past PGA Professional
Malone Golf Club, Past President PGA
I Don't Think Many Companies Realize How Important Having An IT Firm Is Until Something Terrible Happens!

We use to manage our IT in Crisis Mode. We never thought about it until something went wrong, then it becomes a scramble to figure it out and get our company back up and running. CST is always there for us! If something happens, we just call them and before we know it we are back up. No stress, no running around panicking, no hold times…just a phone call and it is fixed. So thankful we have them.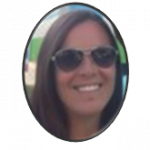 Samantha Zaworski
Isles Remodeling, LLC
CST's Response Time And Availability Is Second To None!

We have never worked with a company that makes communication such a priority! In our first meeting, they prioritized our biggest issues and got them done first. They worked within our budget and considered our productivity and focused on the security of our network. If an urgent situation arose, they jumped in to help and they communicate and manage all our tech vendors making it easy for us to call this one-stop shop! We wouldn't go anywhere else.
Jim Molitor
TrimMax LLC
IT Worries Are Over!


CST handles all my IT problems, saving me time, frustration, and money. They allow me to focus on performing our key business functions instead of trying to handle problems we are not equipped to handle. If you are looking for an IT company that is easy to communicate with and very responsive, CST is the answer.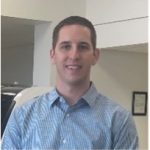 Andrew Bailey
Bailey Motor Company
My Cyber Security Worries Are Over!


Having CST protecting my technology and providing monthly reports is allowing me to sleep better at night. If we knew someone on the fence about choosing CST as their IT company, we would say go for it. They do a great job at a competitive price.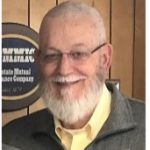 Tom Cardinal
Cardinal Agency, Inc
Our Experience With CST Group Has Been Nothing Short Of Wonderful!


Lisa and her staff are always attentive to our needs and knowledgeable with any questions we may have.  When COVID-19 hit, they were able to get us up and running remotely in a flash.  I highly recommend CST!

Jay Martin
Raymond J. Martin, CPA