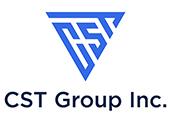 518-483-4100 New York Office
941-249-3520 Florida Office
877-954-4100 1-800 Number
FREE Executive Webinar:
"Email Is Your Biggest Risk -
How Are You Managing IT?"
Webinar Details:
LIVE: Wednesday, June 21, 2023
Start Time: 10 am EST

During This Webinar, You'll Discover:
BEC - What is it and why do I care?
Email is the #1 Risk - How do small businesses protect themselves?
Encryption? Do you need it?
How to manage your employees' email - do you care?
Who Should Attend?
Small Business Owners who communicate via email and need to know the how's and why's to email protection to keep their business information safe.
Sign Me Up For
The
Free

Webinar
Lisa A. Brown
Founder/CEO
Lisa A Brown started Computer Support & Training in October 2000. Her primary mission was to provide outstanding technology services to her clients while allowing her the flexibility of raising her two children.
Lisa serves as CEO of CST Group Inc. and is responsible for running the sales and marketing team, focusing on growing the business and services we offer. She also manages all in-house finances including banking and taxes.
She earned a Bachelor of Science Degree in Information Technology and has a Master of Arts in Business Communications Degree with a specialization in Leadership and Influence. With her education and experience, CST quickly became the popular choice for anyone with technology issues.
Lisa is a giving member of the community and prides herself on giving back. She is Comptroller for the North Country Habitat for Humanity. She serves on the advisory committee for the SUNY Canton CIS/IT program.
Here's What Others Have To Say About The Webinar